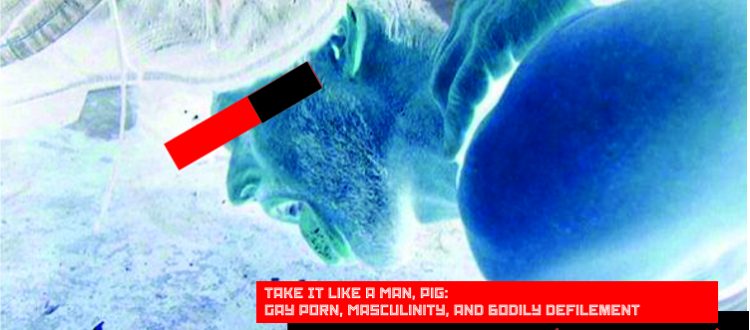 João Florêncio: Gay Porn, Masculinity, and Bodily Defilement
ISSH-S is glad to announce a lecture by João Florêncio (University of Exeter, UK) in our Open ISSH-S Lectures Series:
"Take It Like a Man, Pig: Gay Porn, Masculinity, and Bodily Defilement"
April 22, Sunday, 18h, Institute of Social Sciences and Humanities – Skopje, 20 Oktomvri Str. No 8, second floor
This lecture looks at the ways in which masculinity is (re)signified, performed, and mediated in contemporary gay porn videos that eroticize the exchange and accumulation of bodily fluids. Advancing the notion of porous self-intoxicating masculinities, the talk considers the role played by foreign matter and one's openness to it in "bareback" porn produced in so-called "post-AIDS" contexts. It argues that the openness to foreign bodily fluids, HIV, antiretrovirals and/or recreational drugs, mediated and virally disseminated in porn, marks a refashioning of contemporary gay masculinities whereby hypermasculinity is posited as a function of heroic penetrability and exposure to toxicity. Building on that claim, the lecture points to both the emancipatory potential and biopolitical shortcomings of a masculine sexual ethics that promises a becoming-inhuman of the body through an embrace of virality and the pursuit of intoxicating modes of touch.
João Florêncio is a Lecturer in History of Modern and Contemporary Art and Visual Culture at the University of Exeter, working at the intersection of visual culture, queer theory, and contemporary philosophy. He is currently working on a monograph entitled Bareback Porn, Porous Masculinities, Queer Futures: The Ethics of Becoming-Pig (forthcoming with Routledge), and on a documentary film project exploring masculinity in "post-AIDS" gay porn.
The event will be held in English and no translation will be provided.