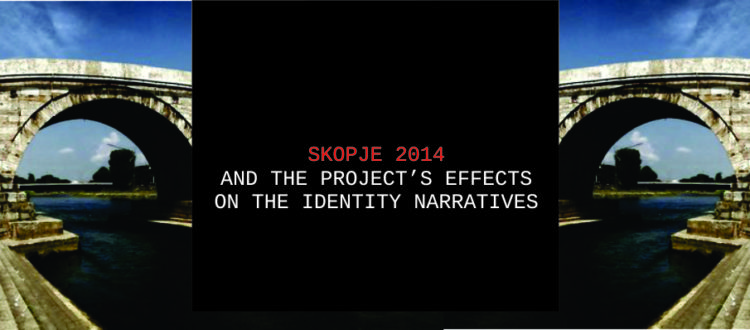 SKOPJE 2014 AND THE PROJECT'S EFFECTS ON THE IDENTITY NARRATIVES
The Institute of Social Sciences and Humanities – Skopje organizes panel discussion titled: "Skopje 2014 and the projet's effects on the identity narratives: discussion about a study conducted by ISSH-S", that will take place on 3rd of June , 2013 (Monday), starting 12 p.m. at Alaksandar Palace Hotel. The speakers will discuss the results of a study conducted by the research team of the Institute, lead by Prof. Katerina Kolozova, Ph.D.
Invited speakers: Prof. Dr. Elizabeta Sheleva, Prof. Dr. Ivan Dodovski, Prof. Dr. Petar Atanasov, Prof. Dr. Katerina Kolozova and the political and cultural analysts Harald Shenker and Xhabir Deralla.
The discussion is open to all interested visitors with previous registration immediately prior to the event.
ISSH-S is institutionally supported by the Think Tank Fund – OSI Budapest and CIRA – Civica Mobilitas. The research study at issue is conducted with the support of the Think Tank Fund – OSI Budapest and Friedrich Ebert Stiftung.