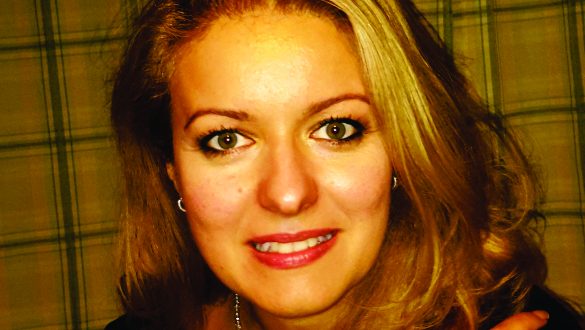 Viktorija Borovska is Ph.D. Researcher at Institute for Social Studies and Humanities- Skopje. She holds anPh.D. in Sociology. She has worked on many projects in the area of social and humanity sciences, selection of the recent research projects and positions: Researcher "Independent Context Watch 2014"; Researcher: "Official Language Usage in Municipalities in the Republic of Macedonia"; Researcher: "Skopje 2014 Project and its Effects on the Perception of Macedonian Identity Among the Citizens of Skopje"; Researcher: "Ethnically and Gender Inclusive Grass-Root LGBT Movements in Macedonia"; Trainer of the training: "Gender equality as social value and creating policy for its implementation in practice of the institutions and society";
Researcher : "Ethnically and Gender Inclusive Grass-Root LGBTI Movements in Macedonia"; Researcher of the studies for Broadcasting Council of the Republic of Macedonia regarding the gender representation and presence of gender issues in TV media (2012 and 2013); Researcher: "Improving the forcibility of mechanisms and instruments for judiciary's independence in Macedonia"; Coordinator and Researcher of the research project "Index of Social Inclusion at Local Level: Creating an Instrument for Evaluation of the Equality of Access and Fair Allocation of Local Services" (2010-2011); Researcher of the project Gender, Migration, Intercultural Relations- Ge.M.I.C; founded under FP 7- Cooperation -.Socio-economic Sciences and Humanities (2008-2011).
She also has the methodological experience in designing quantitative/qualitative methodology of research projects, as well as practical experience in collecting qualitative and quantitative data, processing of data and its analysis.
She participated in seminars, workshops and courses, just to mention: ReSet Regional Seminar for Excellence in Teaching "Gender and Women's studies in Southeastern Europe: Rethinking Ideologies and Strategies of Their European Integration"; "Gender issues and concepts of feminism".
Publications:
"Strengthening the capacities of local governance and local activism toward effective gender equity policies in Macedonia", Researcher, ISSHS, 2012-2013;
"A Study on Gender and Media Representation in Macedonia for 2012 and 2013", Author, ISSHS,2012 – 2013;
"Creating Gender Effective Policies" Researcher, Researcher, ISSHS, 2014;
"Ethnically and Gender Inclusive Grassroot LGBT Movements in Macedonia: Strengthening the Capacities of the Grassroot LBGTI Movement in Macedonia", co-author, ISSHS 2013;
"Skopje 2014 Project and its Effects on the perception of Macedonian Identity Among the Citizens of Skopje", ISSHS, co-author, 2013;
"Who owns Alexander the Great: A Question Upon Which EU Enlargement Relies", ISSHS, co-author, 2013;
"Official Language Usage in Municipalities in the Republic of Macedonia", ISSHS, co-author, 2014;
"Independent Context Watch 2014", ISSHS, co-author, 2014;
"Independent Context Watch 2014" ISSHS, co-author, 2015;
"Research for the Understanding and Knowledge of Citizens of Human Rights, and Protection Mechanisms at Their Violation" Helsinki Committee for Human Rights, Skopje, 2015;
Identities:" The Challenges of the Interdisciplinary Character of Teaching Gender Studies", Co-author, RCGS, 2007, Skopje;
"Gender, Migration and Intercultural Interactions in the Mediterranean and SouthEast Europe, Thematic Report "Intercultural Violence" (WP8), Founded under FP7 – Cooperation – Socio economic Sciences and Humanities;
"Index of Social Inclusion at Local Level", Project Coordinator, Euro Blkan Press, 2011
"Sexual harassment as a form of violence against women", Author, unpublished research, University of "St. Cyril and Methodius", Institute of Sociology, 2005