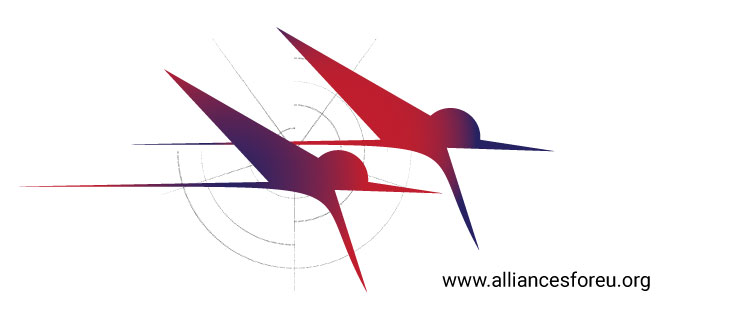 Alliances for EU project online platform
We are pleased to announce that the online and interactive platform for our Alliances for EU project is now active, you can visit the platform here. This project will engage in an analysis and advocacy initiative aiming at depolarizing the intercultural relations between North Macedonia and Bulgaria, in order to prevent the pending possibility of another stalemate of the EU enlargement process, and create mutual understanding amongst the two neighboring countries. The depolarization and conflict resolution promoted by this project are both urgent and crucial. In order to move beyond this increased level of polarization and move towards a mutual and shared understanding between the two nations, it is important to introduce a platform of continuous cultural exchange between the two countries. This will enable an essentially performative exchange on sensitive subjects concerning matters of cultural and national identity— performative here referring to acts of goodwill, self-critical and self-reflective understanding, and the de-absolutizing of concretized and myopic notions based on long standing ideas of national identity on both sides.
This platform is collaborative and mutually beneficial, allowing for fair and de-escalated forms of exchange and the sharing of new ideas. Likewise, this project/platform itself is not merely concerned with immediate or pending conflict resolution as it concerns national disputes surrounding identity, but will also act to forge new forms of exchange, and collaboration in order to establish and allow for continued good neighborly relations in the future.
If you follow the link below, you will be able to see the interactive platform, which offers podcasts, blogs, visualizations and, crucially, an area where citizens of both North Macedonia and Bulgaria may directly offer their opinions on how to improve the relations between the two countries, convey knowledge of (self)critique towards their own society (everyone from their own perspective), and tell stories about what connects and what separates the two nations. This is radically inclusive, and we encourage any and all citizens of the two countries to give their opinions, feedback etc.
This project is supported by the Visegrad Fund and co-financed by the Ministry of Foreign Affairs of the Republic of Korea.