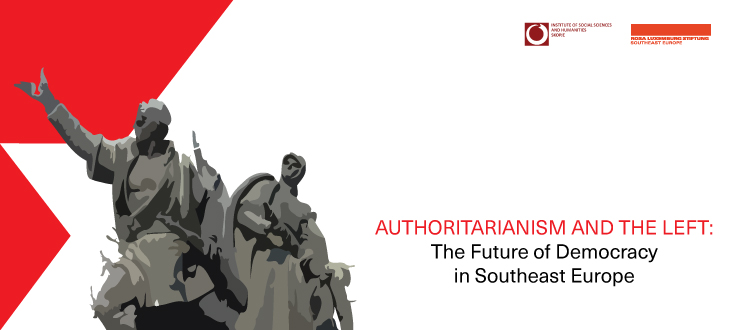 SCHOOL FOR POLITICS AND CRITIQUE 2022 "AUTHORITARIANISM AND THE LEFT: THE FUTURE OF DEMOCRACY IN SOUTHEAST EUROPE"
The Institute of Social Sciences and Humanities – Skopje, with the support from the Rosa Luxemburg Stiftung Southeast Europe organized the School for Politics and Critique 2022 – "Authoritarianism and the Left: The Future of Democracy in Southeast Europe" on September 10-12, 2022, in a hybrid format. The keynote speakers were: Frank Engster, Joshua Clover, Katerina Kolozova, Amalia Louisson, and Zachary De Jong.
The School for Politics and Critique 2022 was dedicated to current political and activist issues in the region and abroad, focusing on Marxist and socialist responses and analyses of authoritarianism, nationalism, and illiberal politics as they relate to capitalist structures, and the state and future of democracy, especially as it pertains to both Southeast Europe, and Europe as a whole.