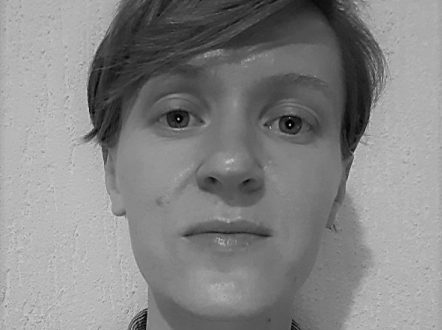 Albulena Ibraimi, was born in Kumanovo, on 18 July, 1988. She finished high school in public gymnasium "Goce Delchev", in Kumanovo. In 2007 she enrolled in undergraduate studies in the Faculty of Law at the State University of Tetova. Albulena was entitled as Baccalaureus of Law, in 2010. After receiving the Turkish scholarship in 2015. Ms. Ibraimi enrolled in a master's degree program at Marmara University – Istanbul (in French language), and obtained a master's degree in Public Administration in Political and Social Sciences, in March 2018. She completed a short informal school "Feminist Education for All" in Macedonian, at the Institute of Social Sciences and Humanities – Skopje, in 2021.
Ms. Ibraimi worked as a French language teacher in Veles, in 2011 and 2012. She also worked as an English teacher in Istanbul for a short time in 2017.
In 2021 she works as a teaching assistant at the Faculty of Law at the International Balkan University.
Albulena is interested in philosophy and feminism.