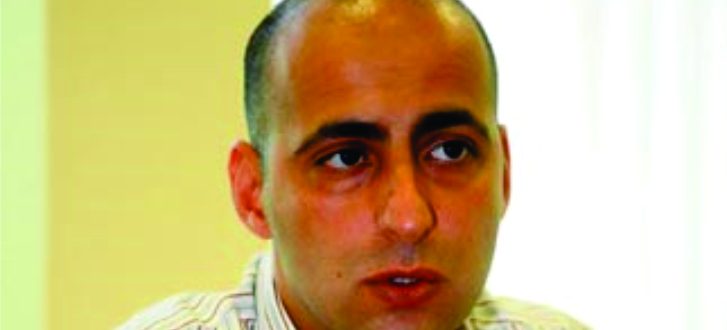 GORDAN GEORGIEV has been active in the civil sector for 20 years. Georgiev was Executive Director of Forum-CSRD, one of the leading think tanks in Macedonia, and Director of the Macedonian School of Politics, under the auspices of Council of Europe and part of the regional network of Schools of Politics comprising 15 countries from the Balkans, Russia and CIS.
He was also engaged in projects at the _Centre d'Etudes de Relations Internationales (CERI) _in Paris and in the mission of _Charles Leopold Mayer Foundation_'s projects in Congo-Brazzaville and Congo-Kinshasa. He is an expert for Westminster Foundation for Democracy (WFD) and has been working as an expert and independent consultant for Swiss Development Cooperation (SDC) and other international bodies.
His expertise includes research and field projects on democratic stabilization, reconciliation, inter-ethnic relations, political parties' reform and consolidation, regional political cooperation, international relations and regional security issues, reform of the parliamentary practices, decentralisation and reform of the local-self government.
From 2009 to 2013, Georgiev was elected as MP in the Assembly of the Republic of Macedonia (SDSM), chairing the Committee on Culture.
He holds a BSc and MSc from the _Institut d'Etudes Politiques de Paris,_ France, in Political Science and International Relations, and he obtained M.A. in European Studies from _King's College London. _In 2009 he accomplished the Harvard Executive Education programme. Georgiev obtained his PhD in political sciences in 2016, dealing with societal system theories and structures of power.
Apart his contributions in many regional and international journals, Georgiev is a contributing author in "Problems of Representative Democracy in Europe" ed. by Jan Marius Wiersma (2014, Vangennep Amsterdam) and in "Reshaping the image of the political parties in SEE" ed. by Georgi Karasimeonov (2007).
Georgiev is currently Associate Professor at the Faculty of Law, FON University Skopje.
Email: gordan.georgiev@isshs.edu.mk
Phone/Fax: +389 2 3113 059