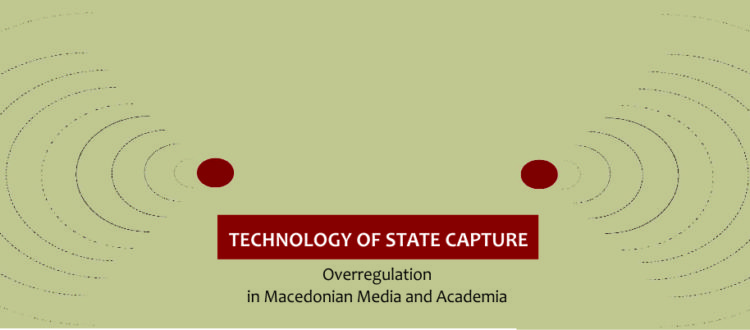 TECHNOLOGY OF STATE CAPTURE OVERREGULATION IN MACEDONIAN MEDIA AND ACADEMIA
The policy brief "TECHNOLOGY OF STATE CAPTURE Overregulation in Macedonian Media and Academia" analyzes the laws relating to the media and education in the period between the years 1995 to 2014 and shows how the legal mechanisms enacted by the government exert a direct pressure on the media and academic freedom. The document also contains recommendations to relevant stakeholders for changing the current legal practice towards enacting the principles of freedom of the media and academia.
Lecevska, Kalina and Shishovski Jordan (2015) Technology of State Capture: Part of the Multi-Year Research Project on Competitive Authoritarianism and State Capture by Way of Illiberal Democracy of ISSHS led by Katerina Kolozova. Skopje: Institute of Social Sciences and Humanities.
TECHNOLOGY OF STATE CAPTURE [Overregulation in Macedonian Media and Academia]