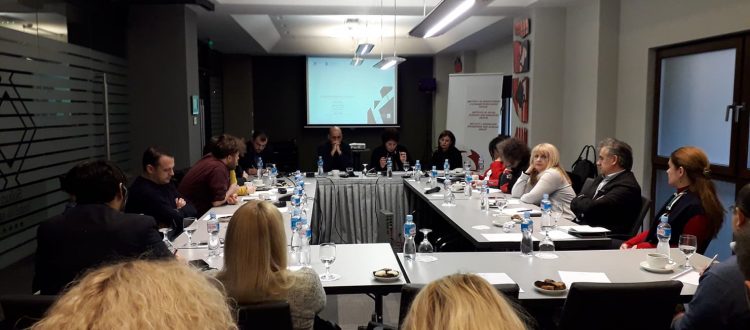 Towards Depolarization of the Public Discourse
On January 23, 2019 ISSHS organized a closed debate named "Towards Depolarization of the Public Discourse" with representatives from the political parties and CSOs. The event was prepared under the Chatham House Rule and participants were selected by personal invitation from the local and the international community. The official speakers were: Irena Stefoska (independent MP), Magdalena Manaskova (VMRO DPMNE MP), Ljupco Petkov (Executive Director of Eurothink) and Gordan Georgiev (ISSHS.) The discussion opened perspectives that could contribute on the decentralization of power within the political parties. The models of culture of parliamentary dialogue and overcoming the political polarization in the country were also discussed.
The event was part of the project "Cooperation Between Political Parties and CSO's: Reducing the Asymmetric Power of the Executive Branch," supported by the National Endowment for Democracy.