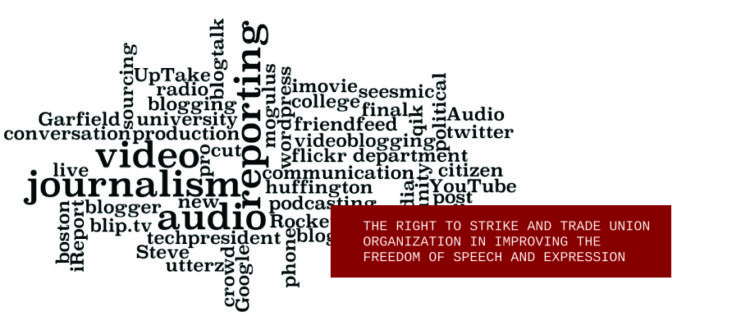 DEBATE "THE RIGHT TO STRIKE AND TRADE UNION ORGANIZATION IN IMPROVING THE FREEDOM OF SPEECH AND EXPRESSION"
The Institute of Social Sciences and Humanities – Skopje is organizing a public debate as part of the of ISSHS's project "Analysis of the Policies and Laws Affecting the Freedom of Expression", which is part of the USAID's project on civil society implemented by Open Society Foundation, Macedonia.
The project aims to contribute to the intersectoral networking of civil society in order to promote and advance the freedom of expression as a basic human right by creating policy recommendations and presenting these to the public.
The project's goal is to create a platform to be used for promotion of the freedom of expression, which aims to include the general public in the discussions by organizing public debates with different civil society representatives.
Hence, we would like to invite you to the public debate "The Right to Strike and Trade Union Organization in Improving the Freedom of Speech and Expression", which will be held on December 9th, 2015 at 18:00 o'clock at the GEM Club (above Menada) in Skopje. The debate will open a public discussion of the right to strike and trade union organization, and their role in improving the freedom of expression in Macedonia.