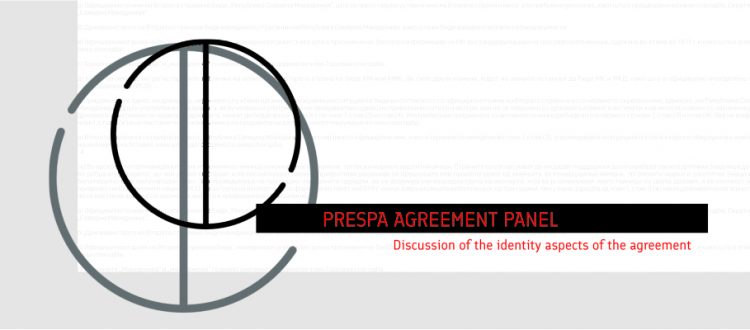 On September 14t, 2018, the Institute of Social Sciences and Humanities – Skopje organized the "Prespa Agreement Panel – Discussion of the identity aspects of the agreement."
The discussion critically reviewed all the aspects of the Agreement that require multidisciplinary expertise. The speakers offered contribution based on their professional and scientific background towards the consideration of cultural, political and philosophical identity issues related to the Agreement, as well as the legal and international relations` aspects of the agreement.
The main speakers were: Prof. Dr. Katerina Kolozova (Executive Director of ISSHS) and Dr. Akis Gavriilidis (Collectif Manifestement – Belgium), while Dr. Gordan Georgiev (ISSHS) made the introduction and moderated the panel.