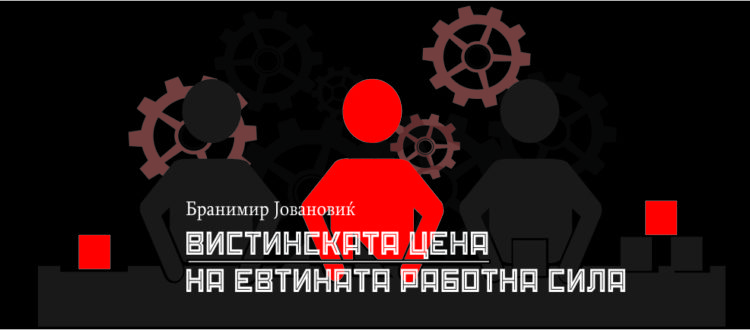 The Real Price of the Cheap Labor Force
We are pleased to present the study "The Real Cost of Cheap Labor Force: Policies to Attract Foreign Direct Investment in Macedonia, 2007-2015" by Branimir Jovanovic.
The study consists of two parts. The first part provides an overview of the movement of foreign direct investment in Macedonia in this period, addresses the policies for attracting and supporting foreign investment that were implemented, and attempts to assess the direct costs and effects of these policies.
The second part addresses the working conditions and labor rights in foreign factories, through the prism of the results of the field research conducted as part of this study, which consisted of interviews with workers from the five most important foreign factories.
The findings of the study are that the Macedonian government in the period 2007-2015 provided 160 million euros to attract and assist foreign investment. Twenty-five foreign companies received state aid during this period. At the end of 2015, these companies employed a total of 12,600 workers, which means that the state spent about 12,600 euros per employee.
The study is supported by the Rosa Luxemburg Stiftung Southeast Europe Foundation
The study is available only on Macedonian, and you can download it on the link below :