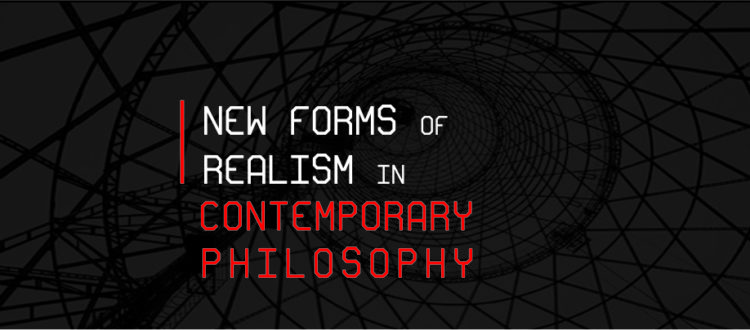 2015 Summer School in Realisms (an updated call for applications)
An updated version of the call for application
SUMMER PROGRAM ANNOUNCEMENT
NEW FORMS OF REALISM IN CONTEMPORARY PHILOSOPHY
June/July 2015
The Institute of Social Sciences and Humanities from Skopje and in cooperation with the International Institute of Studies of Humanities and Social Sciences (based in Athens) announces the organization of for a summer school program, with the following speakers: François Laruelle, Anne Françoise Schmid, Svetlana Slapšak, Katarina Kolozova and Ben Woodard.
"New Forms of Realism in Contemporary Philosophy": Ohrid (Macedonia) 26 June- 3 July, 2015
Course description of "New Forms of Realism in Contemporary Philosophy" summer program:
Course director: Katerina Kolozova (ISSHS)
The joint summer school program for 2015, carried out by ISSHS-Skopje and IISHSS (International Institute of Studies of Humanities and Social Sciences, based in Athens), focuses on the recent trends of realism in contemporary philosophy which has been labeled often erroneously under a single and vague category such as "speculative realism" or "new materialism" etc. Unpacking such generalizations and aiming at specific authors who have generated distinct strands of thought that nonetheless constitute what we have vaguely termed "new realisms in philosophy," we conceptualized the sub-courses:
-" The non-standard philosophy of François Laruelle"; sub-course leader: François Laruelle (Ohrid).
– "Non-standard epistemologies"; sub-course leader Anne Françoise Schmid (Ohrid).
– "Magic Realism and Socialist Realism: Arts and Persuasion"; sub-course leader Svetlana Slapšak (Ohrid).
– "Exploration of possibilities for realist readings in contemporary feminist philosophy in line with non-standard philosophy and the writings of Marx"; sub-course leader: Katarina Kolozova (Ohrid-Athens).
Each sub-course leader will provides titles of lectures and literature lists as well as information about the organization of classes in terms of their format. The organizers encourage employment of a variety of formats, such as master classes, lectures, workshops, etc.
Selection process: Members of the boards of the International Institute in Athens and of ISSHS will form the organizing committee and selection committee that will review the applications.
ECTS crediting of the participation certificate:
ISSHS, being an accredited higher institution in a country which is part of the European Higher Education Area (the "Bologna platform") credits the participation in the summer school with 4 credits according to ECTS (for the both parts of the program; for a 10 day program it offers 4 credits). Apart from attending the school, a requirement for obtaining credits is the production of a student project. The certificate of obtained credits may be recognized by the students' home institution.
For participation fee see the attachment below ("Call for Applications").
Deadline for submitting an application: April 16th 2015
Deadline for announcing the results of the selection process: April 30th 2015
Accommodation It is entirely up to each student to decide and arrange their accommodation of their own choosing. The organizers will provide information, enable and inform about possibilities of discount accommodation, and will be available to help logistically.
Library: During the summer school, the organizers will provide access to a rich e-library, containing literature necessary students' preparation for the classes.
Inquiries at info@isshs.edu.mk or tel/fax +389 2 3113 059
Note: You can find the Call for Application, Draft Program and the Application Form on the link below:
DRAFT PROGRAM FOR THE SUMMER SCHOOL 2015
FAQ (regarding eligibility, payment and abstract submission)