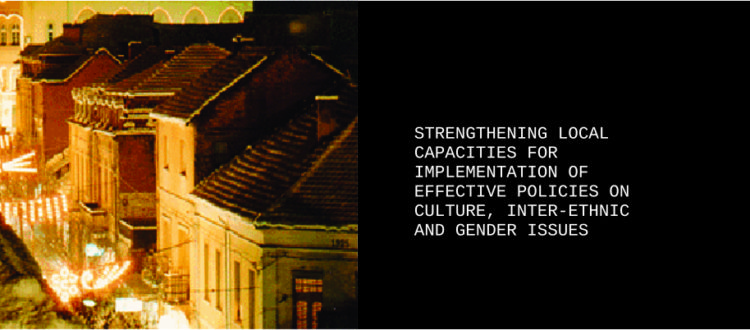 STRENGTHENING LOCAL CAPACITIES FOR IMPLEMENTATION OF EFFECTIVE POLICIES ON CULTURE, INTER-ETHNIC AND GENDER ISSUES
The Institute of social sciences and humanities – Skopje with the support from Civica Mobilitas is providing capacity building activities for planning and implementation of cultural, gender and interethnic policies for five municipalities in Macedonia (Strumica, Bogovinje, Gjorce Petrov, Sveti Nikole and Veles). The aim of this activity is to strengthen the local capacities in self-governing units to review their policy strategies in the three policy areas, to strengthen capacities for demand-driven policy making and to map the potential improvements in delivering effective local policies that aim at improving the social infrastructure in these municipalities.
The current activities consist of collaboration meetings with local representatives, in-depth structured interviews with stakeholders and detailed analysis of strategies and programs regarding cultural, inter-ethnic and gender policies.
The activities will result in focused training delivery for local authorities and representatives as well as production of policy documents in collaboration with local stakeholders and local community for the five municipalities that will lay out long-lasting policy development strategies for local cultural enhancement, gender equality and inter-ethnic solidarity and communication.